NOW THIS IS WHAT I CALL A ROVER STATION!
KA1ZE/P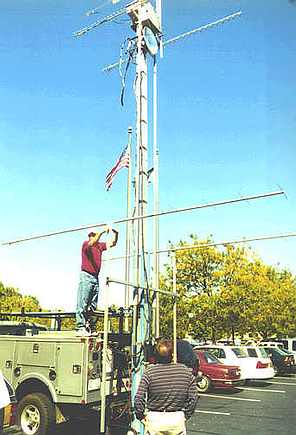 Stan, KA1ZE, doesn't fool around when he operates portable on VHF to microwave. This magnificent vehicle / antenna system was driven down to Update 2000 and a few of us were fortunate enough to see him raise the antenna mast in the hotel car park. The vehicle is entirely self-contained with motors and power supplies to raise the mast, rotate the many antennas and operate the station.


Boy, could I use that over here in the UK microwave contests!










---
---