"HAPPY HOUR" AT UPDATE 2000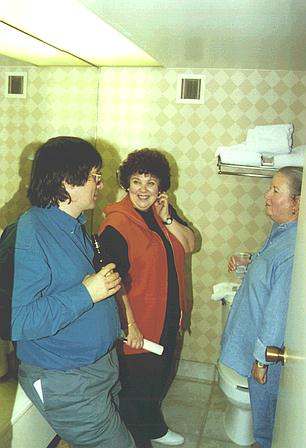 We might have guessed where to find Dave, G4FRE (a.k.a WW2R), and his wife Meg, G7FRE, both seen here on the left hand side of the photo. Naturally they headed straight for the beer and potato chips!
The Pack Rats laid on this complimentary function each night of Update. two rooms (opposite mine!) were linked together and supplied with a seemingly endless stream of drinks and snacks. It was a great place to meet other microwavers and chat over a beer or two (or three?).
By the way, the bath in this bathroom was full of ice blocks and cool beers!











---
---