The Three Musketeers ?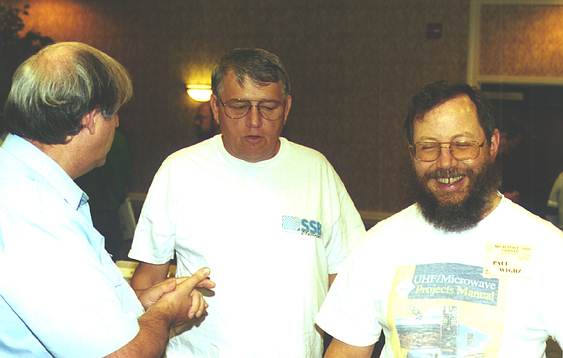 There are many famous trios, particularly in the entertainment industry, but none can hold a torch to these three!
Left to right: Sam Jewell, G4DDK, Kent Britain, WA5VJB, Paul Wade, W1GHZ
Sam is telling the gang just what a great feeling it is to just gain early retirement from the salt mine. Kent doesn't look too happy because he still has to carry on working to earn his crust of bread.
Paul is looking very happy because they finally got the slide projector to work at his talk that afternoon!

Hey .. just thought ... they could be the Three Stooges (remember them?)


---
---