SATURDAY NIGHT BANQUET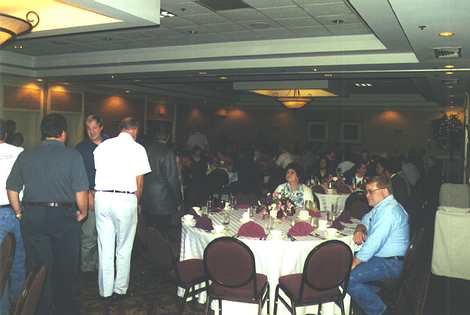 Update 2000 finished with a flourish ... a grand buffet dinner held in the hotel banquet room ... and a chance to say "see you next year?" to friends made over the event.
A prize draw was made during the dinner and your scribe was lucky enough to be the recipient of a prize! Below you can see him choosing a Down East Microwave 2.4GHz preamplifier kit .... just right for the imminent launch of Phase 3D!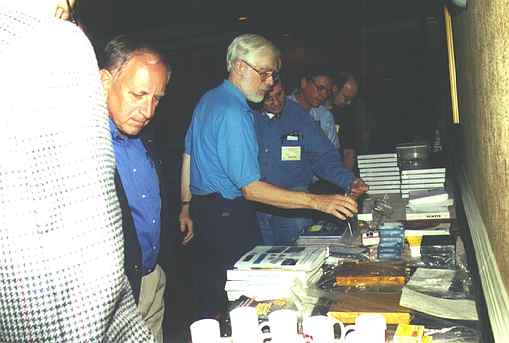 ---
---